Gutter Repairs, Installation or Maintenance – We've You Covered
Your gutters protect your home or commercial property from New York's rains and snowfalls. If your gutters are clogged, cracked or giving you less-than-ideal service, water may seep into your foundations and walls, affecting your structure's integrity. If your property stands on a foundation made of wood, any additional water seepage will cause the wood to rot rapidly. For over 40 years, our trained crew has ensured the safety of our neighbors' properties with a complete range of gutter services.
Don't let your roof do all the heavy lifting alone. Turn to us for expertly-installed new gutters and modern gutter guards that extend your roof's lifespan and protect everyone under it. When you need your gutters repaired or comprehensive maintenance services, we offer excellent, dependable results.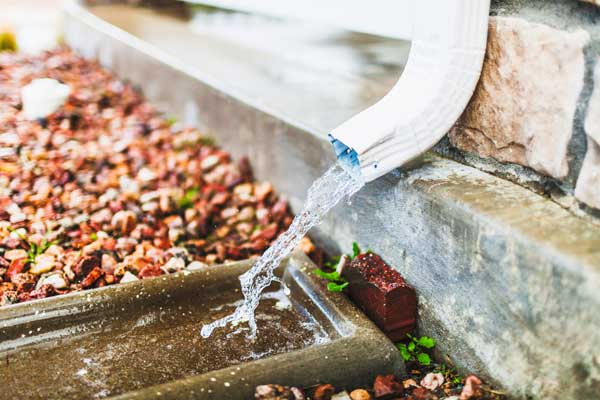 Get Free Flowing Gutters from Thomas James
High winds can affect your gutters' alignment and prevent water from flowing away. Hail stones can cause holes in your gutter system and inhibit their function. Rely on us to provide impeccable gutter services to keep them flowing freely. Whether you need prompt gutter repairs to resolve cracks or seamless gutters to give your property a refreshed look, we give you durable, practical solutions. Our range of gutter services includes:
Gutter cleaning
Gutter repairs
Gutter replacement
Gutter guard installation
Contact Us for a FREE Gutter Inspection
Our friendly, courteous and professional gutter experts are at hand to keep you secure from mold, rot and decay in your roofing system. Many homeowners presume they have perfectly working gutters until they see a problem. Call us for a free gutter inspection to ensure your gutters are free from debris and defects. To schedule an appointment, call (718) 416-5255 or use the online form to give us the contact details.